Welcome to Makolobay's Website
Makolobay the place you want to stay
MakoloBay is set in one of the most picturesque areas in Mozambique, with spectacular views of pristine beaches and the crystal clear waters of the Indian Ocean.  Situated 487km north of Maputo, access by road is on a tarred road which is suitable for normal vehicles. The road from Maputo to Inhambane has been upgraded and resurfaced.

At the turn-off to Inhambane is an old section of road, approx. 30km, which is potholed and patched. Please note that there are numerous towns and villages en-route and the main road often passes directly through these villages. Speed limits are enforced in these places and it is advised to drive with caution. DO NOT DRIVE AT NIGHT.

The drive from Maputo to Inhambane can take anything between 6 – 8 hours and sufficient time needs to be allowed to avoid night driving. One may also fly to Inhambane. Flights from O.R.Tambo Airport in Johannesburg operate throughout the week.

From the historical city of Inhambane it is only a 30 minute drive to MakoloBay.

Makolo Bay has secluded, unspoilt beaches, and is bordered by the Inhambane estuary on one side and the sea on the other. All units have sea-view.  The warm Indian Ocean offers safe bathing all year round. Wide open, sun-drenched beaches offer endless hours of strolling pleasure.  Makolobay has pristine, secluded beaches and is almost entirely surrounded by water, the Inhambane Estuary being on the one side and the clear waters of the Indian Ocean on the other.

The beach here is long and wide and the warm waters safe to swim in. Out to sea the nearby reef is home to hundreds of fish species including the manta ray and the whale shark.  At MakoloBay you will experience Mozambique at its best as you laze away the hours under the gently swaying coconut palms.

Fishing and diving enthusiasts may hire boats from several operators, while surfers share the surf with bottle nosed dolphins best surfing in Tofo. For shopping you can visit the nearby town of Inhambane or half way Yum Yum supermarket with all local SA products, where there are some excellent but fairly basic shops as well as a good number of cafes and restaurants. Butchery at Bar Babalaza, including a chemist and BCI bank is available only 7km from Barra. This is a truly excellent destination in which to relax and get away from the bustle of city life.
Take a Lux Bus to Makolobay if you don't want to do self drive!!!                        
Don't want to travel but want to explore the beautiful country of Mozambique, you at the right place.  We will transport you to our beautiful lodge.  Dive packages also available for divers.  Packages included accommodation, transport and meals, or contact us for your tailor-made package.  Min 2 pax and max 14 pax.  We can arrange packages with traveling arrangements.  Buses leave on Tuesday from Barra/Tofo to OR Tambo and PTA.  Pick up and Drop off en-route can be arrange etc. Xai-Xai, Maputo, Nelspruit.  Return from OR Tambo to Barra on Thursdays.  Tours2Moz is a safe and reliable service to take you to paradise...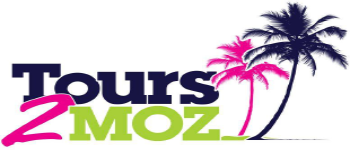 Important Notice for SA registered vehicles!!!
*  If your vehicle is fully paid up and in your name, you must have the original registration form with you.
*  If your vehicle is still on hire- purchases with a bank, you need permission from the bank to take the vehicle over the border.
*  To obtain the permission, you must get permission from your insurer that your vehicle is insured in Mozambique.  This letter must be given to the bank with an application to take the vehicle through the border.  The bank must give you a copy of the original registration certificate, accompanied by a letter stating that they have given you permission to take the vehicle through the border.
---